AVIATION MECHANIC SCHOOLS: WHAT YOU SHOULD KNOW BEFORE APPLYING
The aviation industry is one of the most technologically advanced achievements of humankind. Being part of such an industry requires high aptitude. It is important that you seek the services of the best when it comes to education and training.
OVERVIEW
In aviation, mechanics, technicians and repairmen are responsible for ensuring that aircraft are operating properly since it is essential to maintain high safety standards. There are maintenance tests to be run as well as repairing sophisticated equipment. According to the Federal Aviation Administration (FAA) , the basic difference between a mechanic and repairman lies in how they are authorized to perform their duties.
A certified FAA Airframe and Powerplant (A&P) mechanic or technician is qualified to handle all aspects of maintenance on aircraft. A repairman is only allowed to perform certain duties on aircraft and must be overseen by a certified FAA A&P on the work performed. The FAA lays out the basic requirements to become a aviation mechanic on their website.
Aircraft mechanics and repairmen also need to be agile and dexterous in their duties since they have to use tools and adhere to safety measures. Usually stress levels are high due to imposed deadlines.
EARNING A QUALIFICATION
Many employers prefer candidates who have  bachelor's degrees. There are many FAA approved aviation mechanic schools which award degrees in aviation technologies and related fields. There are two to four year programs which mainly focus on technologies used in aircraft. You should have a strong foundation in basic technologies since there are many advancements that take place in the industry. If you want, you can earn necessary qualifications by completing a supervised training program at FAA approved repair stations. 
AIRFRAME & POWERPLANT (A&P) CERTIFICATE
Candidates who have an airframe and powerplant (A&P) certificate are preferred by many employers. Though the FAA offers airframe and powerplant certifications separately, the combined certification is  in demand. After completing a your airframe and powerplant coursework from a FAA approved aviation maintenance technician school, you must successfully complete written, oral and practical exams to gain the certification. Also completing necessary experience hours can help you maintain your certification and career advancement.
TOP AVIATION MECHANIC SCHOOLS
Typically aviation mechanic courses are found at undergraduate level and take your time doing some information gathering before you settle for an institute. You should take factors like entry qualifications, ranking, and schedule into consideration. Below we have mentioned some of the top schools in the country:
Embry-Riddle Aeronautical University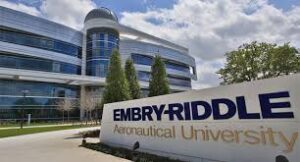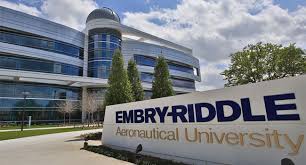 Founded in 1925, Embry-Riddle Aeronautical University offers a bachelor's degree program in aviation maintenance science which covers topics maintenance management, aerospace electronics, and flight. There is also an associate's degree program which prepares the students for airframe and powerplant certification. Primary campus locations are Daytona Beach and Prescott, AZ. They also have many training centres around the world and offers online learning facilities.
PITTSBURGH INSTITUTE OF AERONAUTICS

 Also known as "PIA" , this is one of the oldest aviation related schools in the country, formed in 1929. One the the first schools to receive the approval of the Civil Aviation Authority, now known as the FAA. PIA offers both diploma and associate's degree programs in aviation maintenance where students can prepare for Airframe and Powerplant certification. If you are looking for a short term training in specific filed, there are Jump-Start programs you can follow. They have four main campuses in locations, Pennsylvania, Maryland, Ohio, and South Carolina.
Broward College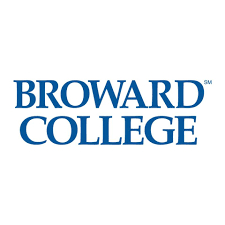 One of the best regional community colleges, they also offer an associate's degree program and diploma program for A&P certification. They have flexible schedules where students who works full-time can continue their employment. As a public school, their tuition is significantly less expensive than a private school.
https://www.broward.edu/academics/imct/index.html
https://www.broward.edu/academics/_docs/career-ladders/aviation-maintenance-management.pdf
You can use the following link to the FAA search tool to find schools in your region.